Update: The Helix Studios Roku channel now requires a membership, but with that membership you get ALL of their content through the Roku channel, which is pretty awesome. Their videos are all high-def and really good quality so it makes it really nice watching them on the big screen.
Original Post:
Ok, this isn't one of my usual posts showing some hot boy in his underwear, but I couldn't resist blogging about it. I recently bought a Roku 2 to watch Hulu and other TV shows, and I was doing some research online to find new channels and see what was available. I happened to run across this little simple website where someone had posted codes for private Roku channels. In case you're not familiar with private channels – basically Roku is a semi-open set top box where essentially anyone can create their own channel and stream it to the Roku device. Not all channels need to be (or ever get to be) approved by Roku, and they are referred to as "private channels". There are a slew of websites out there that publish these private channel codes. Well, the website I ran across just happened to have a little code for "gay porn". Of course this caught my eye and I HAD to give it a try.
Long story short… it worked… I entered in the private channel code and the channel was added to my Roku. I'm not going to post the name of the channel because I don't want this post to get picked up by the search engines and flagged — or even worse, somehow cause the channel to shut down. I don't know if the channel is supposed to be open and free but it is.
Now before you get your hopes up too high… there's not really a TON of content on the channel… there are a few videos in a few categories organized by HD and non-HD. But I still think it's pretty awesome and I wanted to share this little nugget of gold I found. There are a few twink videos on there that definitely made me shut the window blinds for a few minutes.
OK… I know you're patiently waiting for the how-to – here are the simple steps:
How to get a little free gay porn on your Roku box:
1. Get a membership to Helix Studios
2. Goto the Roku website on a computer and login to your account.
3. Click on the link for add private channel.
4. Enter the code: helixstudios
5. Go to your Roku device and click on the Roku Channels button… then immediately click back out to home… that will refresh your channels and download the update and add the new channel to your list.
That's all there is to it…
Don't have a Roku yet? Click here to buy one now at Amazon – Trust me, they ROCK!
I hope you enjoy and happy wanking!
Great for couples or solo, and easy to clean.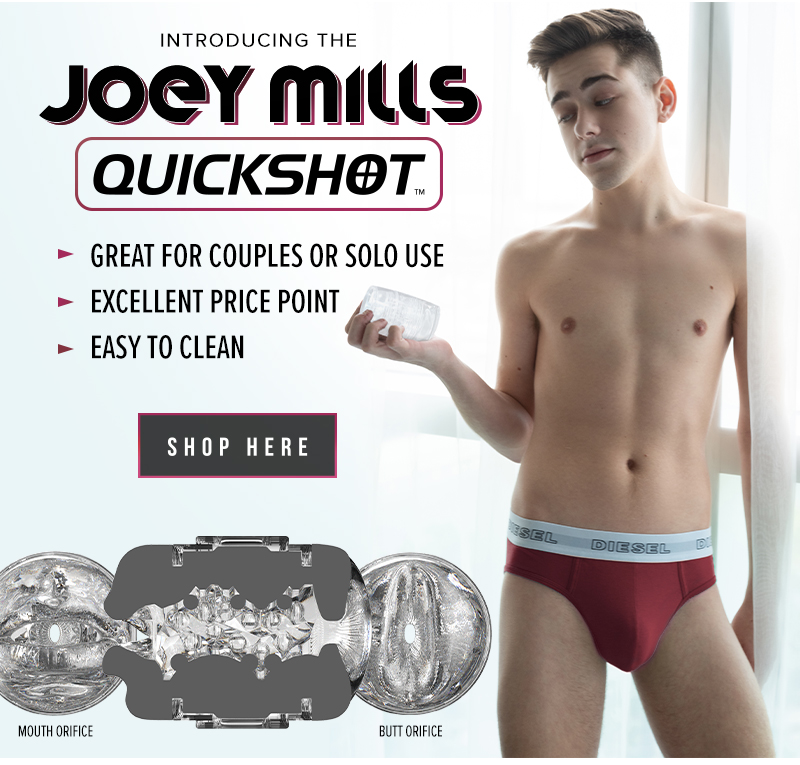 ORDER YOURS TODAY