I know that most of the posts here are little twinky smooth underwear boys but I was recently introduced to some of the videos over at ActiveDuty.com, and I thought I'd share some muscle boy love.
This is from their brand-spanking new video with Dorian and Dallas. There is a new video posted at ActiveDuty.com if you want to see some hot Marine on Marine hardcore fucking.
Scene 1: Dallas & Dorian
Dallas gives up his virgin ass to Dorian and what a hot fucking scene this is. This former Marine gives up that beautiful ass so willingly and takes Dorian's pounding like a real man. He doesn't do any whining other than moaning and telling Dorian to fuck him harder and Dorian obliges by doing just that.
The clothes come off and the kissing starts and the cocks are hard in no time flat. It's clear that these two have the chemistry needed to make a really hot scene together. I can tell that both guys are pleased as hell with one another as they move into a really hot kiss, swapping tongue and tasting each other's lips. Dallas goes down and starts worshipping Dorian's chest with his tongue, paying close attention to his nipples. Dorian returns the favor and from there the deal is sealed. Dallas is the first to go down and suck some cock at Dorian's request and you'd think he's had this on his mind for quite some time with how well he does it.
Before long, Dallas is on top of Dorian bouncing up and down with Dorian's cock dancing between his cheeks, teasing Dorian's cock with that nice virgin ass before the fuck. Dorian turns Dallas over and eats his ass really good before the fucking and Dallas loves it as he moans and talks some shit to Dorian. Its clear Dorian's found the hotspot as Dallas gives every indication that he's feeling just fine. Dorian tongue fucks his hole and finally saddles up to do the honors of taking this hot guy's cherry. Dorian works his way into Dallas' tight fuck hole and from there, troops, hang on to your hand grenades because things are about to explode.
Check out Double Time 5 at ActiveDuty.com.
Save 40% on your new Helix membership!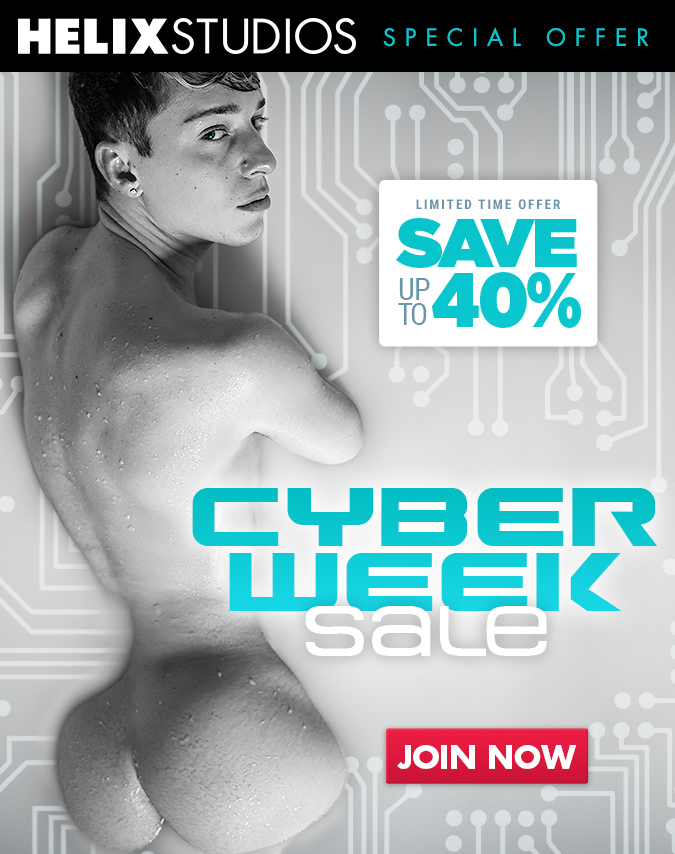 JOIN TODAY
Get exclusive access to all Carnal Media sites with 1 membership.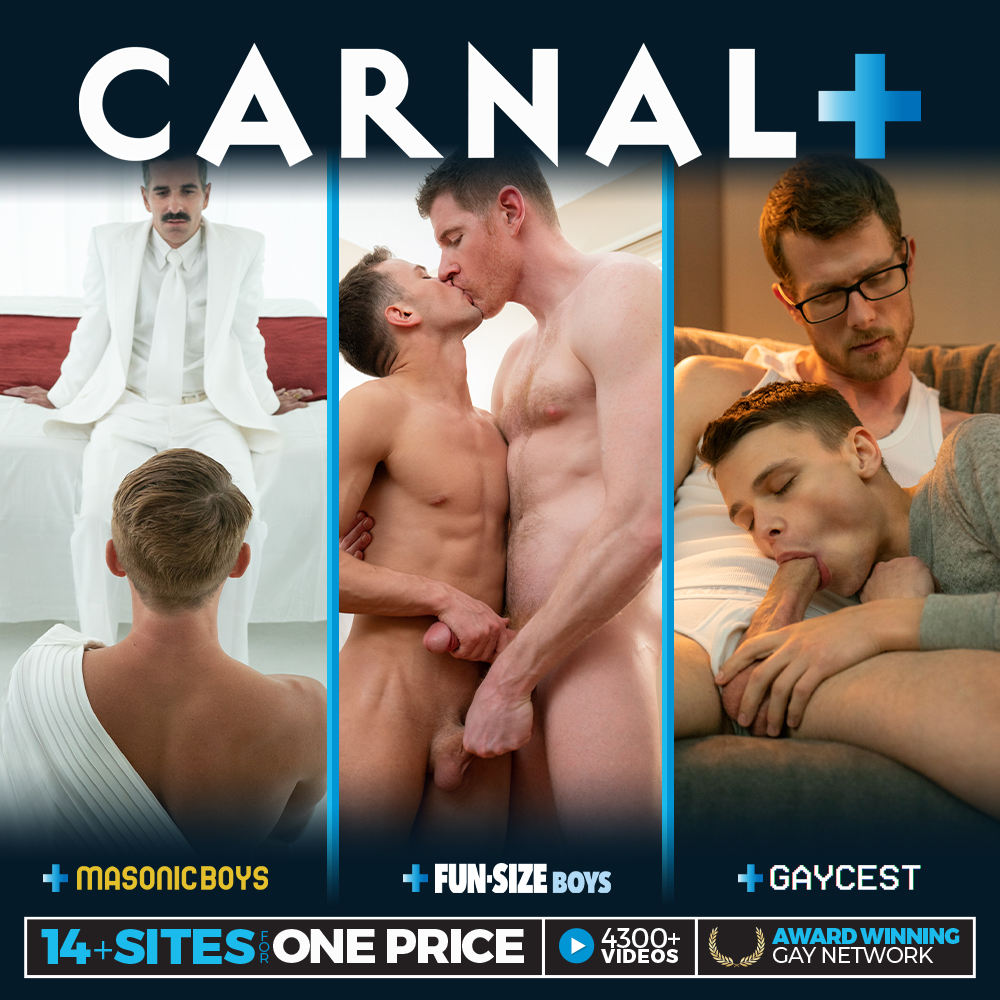 GET FULL ACCESS TO ALL SITES