Corporal punishment is usually seen as a thing of the past, but if you act up while working for Helix Studios, they'll bring that shit back!  Just ask Jasper Robinson.  Jasper was supposed to alphabetize the DVDs in the stock room, but never got around to it.  When his boss, Christian Collins, finds out, he gives Jasper a spanking that gets his ass cheeks nice and pink.  To cement the lesson, Christian makes Jasper swallow his big hard cock and take his hot load down his throat.  On second thought, if Jasper had an idea that this is what his "punishment" would be, maybe he disobeyed orders on purpose!!
Check out Jasper's full punishment HERE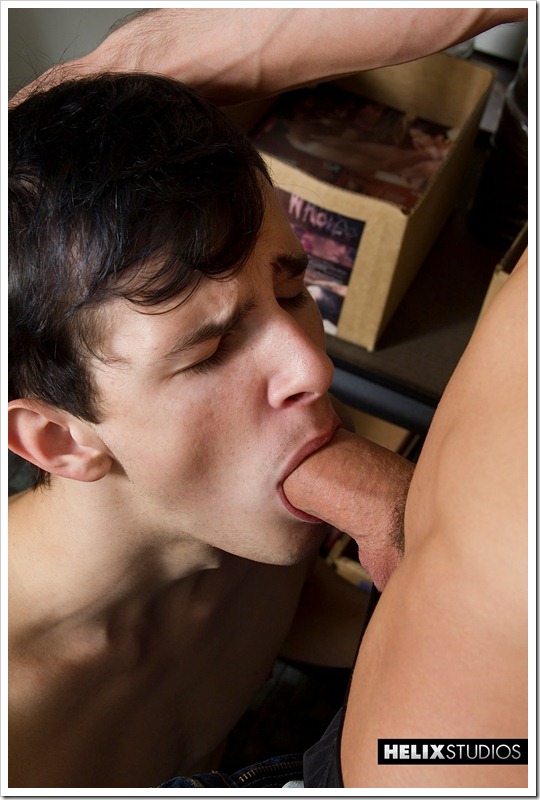 SEE JASPER AND OTHER HOT TWINKS LEARN THEIR LESSON!