I'm sure you'll agree that Active Duty has struck gold with their latest recruit Axl. This gorgeous 18 year old stands a whopping 6′ 3" tall and weighs 185 lbs. He wrestled undefeated in high school, and played a little bit of football but was more serious and interested in wrestling.
See more of Axl at ActiveDuty.com.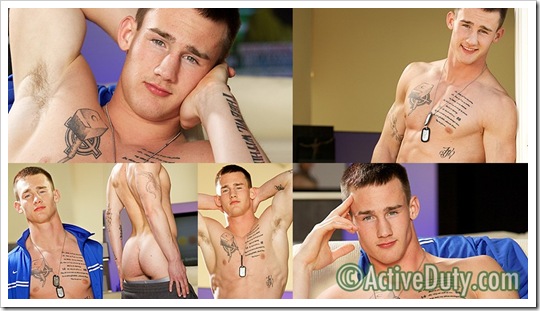 There are more video clips at the end of the post.
Here are a couple more video clips of Axl in a group scene getting his hole worked over
Clip 1

Clip 2